Welcome to Mechanical Engineering
Welcome to the world of Mechanical Engineering. Congratulations, Yes, you have selected a right career option. Mechanical Engineering has never ending opportunities and challenges. It is not just about Machines and Mechanisms but a field which contains minds and people who think, conceptualise, design, build, and develop technology for the service of society and nation. The domain, where many ideas are conceived and developed, is delivered worldwide. Knowledge in Mechanical Engineering "empowers" us to realise any wild dream. Mechanical Engineering is a parent engineering discipline which is further connected with Robotics, Mechatronics, Automation, CFD, Artificial Intelligence, Ergonomics, Cryogenics, Aerospace, Solar/Wind energy and many more. Mechanical Engineering is not just a cause of livelihood but sea of opportunities to prove that sky can be the only limit. Mechanical Engineering is a panacea for challenging attitude and skill seeking entities. "
Vision
Mission
PO'S
PSO'S & PEO'S
HOD'S Message
Laboratories
Vision
To be an excellence centre in the field of imparting mechanical engineering education, training and empowering technical skills and to adapt research and transformation culture.
Mission
PO'S
PSO'S & PEO'S
HOD'S Message
Laboratories
Prof. NOMAN BADER
ASSISTANT PROFESSOR
Prof.Iqbal Mansuri
Assistant Professor
BE.Mech.,M-Tech.(Thermal Engg.)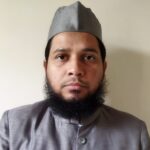 Dr. Minhaj Hashim
Assistant Professor
Mr. Abhishek Mane
Lecturer
B. E. (MECHANICAL ENGINEERING)
Mr. Shaikh Abdul Bari
Lecturer
B.E In Mechanical engineering
Mr. Ibrahim Akram Khan
Lecturer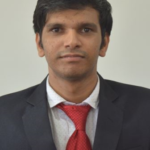 Prof. Harshal Ahire
Asst.Prof.
M.E. (Machine Design) pursuing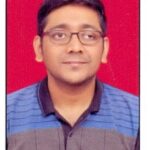 Mr. HARSHAL SANKHE
Lab Assistant
Diploma in Industrial Electronics.
Mr. Mohammed Fahad
Lab Assistant
Mr. Pathan Nadirkhan
Lab Assistant
Diploma in Metallurgy Engineering
Name
Achievement details in 2-3 lines
Name
Achievement details in 2-3 lines
Name
Achievement details in 2-3 lines
Name
Achievement details in 2-3 lines
Name
Achievement details in 2-3 lines
Name
Achievement details in 2-3 lines