Welcome to Humanities and Science Engineering
A Child is not a vessel to be filled but a lamp to be lit. The young budding engineers are welcomed to the department of Applied Science and Humanities where they can experience homely environment. They can discuss their problems and satisfy querries any time. They get an exposure to various activities, competitions and co-curricular activities which build up confidence and capabalities to face the challenges.
Vision
Mission
PO'S
PSO'S & PEO'S
HOD'S Message
Laboratories
Vision
To become an excellent centre to inculcate solid foundation of engineering education and to promote practical aspects of applied science and humanities.
Mission
PO'S
PSO'S & PEO'S
HOD'S Message
Laboratories
Shaikh Sajeed
Asst. Professor
Dr. Emily Ghosh
Associate Professor
Abid Manyar
Assistant Professor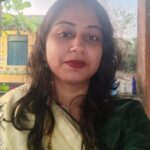 Arbiya Shaikh
Asst. Professor
Priyanka Patil
Asst. Professor
Apeksha Bari
Assistant Professor
Bagwan Ayaz
Asst. Professor
Shalu Singh
Asst. Professor
Snehal Patil
Asst. Professor
Mrs. Vipra Parth Raut
Lab Assistant
Mrs. Vaishali Pankaj Patil
Lab Assistant
Name
Achievement details in 2-3 lines
Name
Achievement details in 2-3 lines
Name
Achievement details in 2-3 lines
Name
Achievement details in 2-3 lines
Name
Achievement details in 2-3 lines
Name
Achievement details in 2-3 lines