Welcome to Electrical Engineering
Our life would be unimaginable without the use of electrical energy. The growing utilization of it is a decisive prerequisite for a rapid development of industry and agriculture. At higher ambient temperatures, foodstuffs can only be kept for a prolonged period of time in refrigerators or cold-storage rooms which usually are also operated with electrical energy and list is endless. To face these challenges one need to be an electrical engineer with strong practical knowledge. The department consists of experienced and dynamic staff who imparts practical knowledge of electrical engineering by hands on training in laboratories. The department has advanced labs dedicated for different subject like Electrical machines, Switchgear & Protection, Power Electronics, Control and drives, Analog electronics, Digital electronics, Instrumentation, electrical Network and Software Simulation. This practical aspect enhances the quality of student in the Department of Electrical Engineering and provides the new horizon for future.
Vision
Mission
PO'S
PSO'S & PEO'S
HOD'S Message
Laboratories
Vision
To become a center of excellence in the field of electrical engineering to produce competent engineering graduates to serve the nation.
Mission
PO'S
PSO'S & PEO'S
HOD'S Message
Laboratories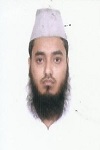 Arshad Mohammad
Assistant Professor
N Rekha
Assistant Professor
Asfaq Ahamad
ASSISTANT PROFESSOR
Prof. Sheeb Naaz Ansari
Assistant Professor
Prof.Navajyothi katela
Assistant professor
Mrs.Surekha K. Attarde
Lab assistant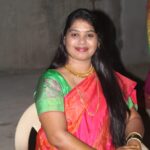 Navajyothi Katela
Lab Assistant
Name
Achievement details in 2-3 lines
Name
Achievement details in 2-3 lines
Name
Achievement details in 2-3 lines
Name
Achievement details in 2-3 lines
Name
Achievement details in 2-3 lines
Name
Achievement details in 2-3 lines