Welcome to Information Technology Engineering
The Department of Information Technology was formed with the primary objective of providing quality education in the field of Technology. Right from its inception, the Department has been offering excellent infrastructural facilities with a variety of computing platforms to aspiring IT students to meet the rapidly increasing demands of the IT industry. Importance is given to quality teaching and learning process through faculty development programs for teachers and soft skill programmes for students. Special care is taken for the students whose performance is poor in the examinations through counseling and extra classes. We the staff and students of IT department express our gratitude and heartfelt thanks to our Management and Principal for providing us the necessary facilities and valuable guidance.
Vision
Mission
PO'S
PSO'S & PEO'S
HOD'S Message
Laboratories
Vision
To become a center of excellence in information technology discipline and to create technically capable and intellectual IT professionals.
Mission
PO'S
PSO'S & PEO'S
HOD'S Message
Laboratories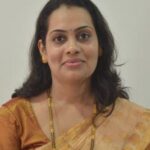 Sneha Ashish Sankhe
Assistant Professor
M.E (Computer Engineering)
Pradnya N. Karekar
Asst. Professor
M.E persuing (Mumbai University)
sonali karthik
Assistant Professor
M.E (Computer Engineering)
Trupti Ajinkya Mhatre
Assistant Professor
M.E (Computer Engineering)
Shaikh Sharique Ahmed
Asst. Professor
M.E (Computer Engineering)
Ahmad Rafiquee
Asst. Professor
Sumit Mhatre
Lab assistant
Diploma in Computer Engineering
Hemalata Lalit Jangale
Lab Technician, Lecturer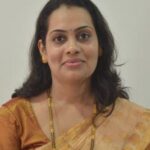 Sneha Ashish Sankhe
Received Dr APJ Abdul Kalam Lifetime Achievement National Award for remarkable achievements in the field of Academic Activities on 19th November, 2022
Pradnya N. Karekar
Awarded Certification course in php language
Trupti Ajinkya Mhatre
First rank in Integrated & Development of Tribal dept, maharastra
Ketan Naik
Certification in Data Science and Machine Learning using Python
Janvi Savali Satyavan Shirodkar
Ppt presentation at district level
Pankaj Sharma
Flutter Developer - Technicul Cloud LLP