Welcome to Diploma Mechanical Engineering
The Mechanical Engineering Department has grown considerably since its establishment in 2012 with intake rising from 60 to 120. We always intend to impart knowledge through a close-knit family of highly competent, highly qualified, capable, mature and dedicated faculty members. Department of mechanical engineering plays a vital role in an engineering college catering to the teaching of mechanical courses for engineering students. Our laboratories have been very well established not only to cover complete syllabus but to motivate students to learn beyond the syllabus, which definitely develops complete knowledge of the subject and develop skills of students to become promising engineers in future.
Vision
Mission
PO'S
PSO'S & PEO'S
HOD'S Message
Laboratories
Vision
To empower students with practical, technical, social skills and engineering problem solving, for enlighting the society, help in nation building and to achieve the current requirement of Industry.
Mission
PO'S
PSO'S & PEO'S
HOD'S Message
Laboratories
Dr.Layak B. Sayyad
Diploma Principal
PhD. Mechanical Engineering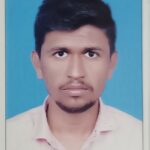 Abhishek Bapusaheb
Lecturer
B. E. (MECHANICAL ENGINEERING)
Ibrahim Akram Khan
Lecturer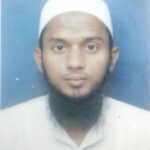 Ansari Zaid Ahmad
Assistant professor
NITIN VIJAY GALWADE
DIP MECH HOD
Suraj Sudamji Wankhade
Lecturer
Name
Achievement details in 2-3 lines
Name
Achievement details in 2-3 lines
Name
Achievement details in 2-3 lines
Name
Achievement details in 2-3 lines
Name
Achievement details in 2-3 lines
Name
Achievement details in 2-3 lines