Welcome to Computer Science (AI_ML) Engineering
Artificial Intelligence and Machine Learning (AI & ML) is a new and upcoming program in the area of computer science that is rapidly expanding its boundaries to variety of fields like healthcare, security, entertainment, education, autonomous transportation, intelligent robots, space exploration, speech processing, stock trading and many more. AI and its applications have brought significant changes in our lives. Those who are innovative thinkers and for those who want to master the world of technology. Students should have strong mathematical and analytical skills to understand how digital technologies can be used as drivers of innovation. Department of AI & ML is structured for Excelling in teaching learning methodology. The department will train students so that they have consistent good academic track record also gives priority to practical perspective.
"Artificial intelligence will reach human levels by around 2029. Follow that out further to, say, 2045, we will have multiplied the intelligence, the human biological machine intelligence of our civilization a billion-fold." -Ray Kurzweil.
Vision
Mission
PO'S
PSO'S & PEO'S
HOD'S Message
Events and Activities
Laboratories
Vision
To be an academic excellence centre in producing global standard engineering graduates through effective teaching-learning environment.
Mission
PO'S
PSO'S & PEO'S
HOD'S Message
Events and Activities
Laboratories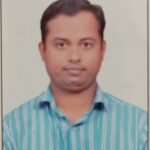 Mubashir Khan Abdul Rashid Khan
Assistant Professor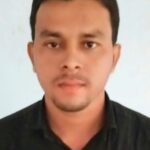 Shaikh Waseem Abdul Lateef
Assistant Professor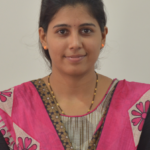 Pratiksha Atul Sankhe
Lab Assistant
Name
Achievement details in 2-3 lines
Name
Achievement details in 2-3 lines
Name
Achievement details in 2-3 lines
Name
Achievement details in 2-3 lines
Name
Achievement details in 2-3 lines
Name
Achievement details in 2-3 lines