Welcome to Automobile Engineering
The department of Automobile engineering has been established with a vision to achieve excellence in the field of automobile and educate students in the area of automobile engineering that will meet the need of industries. The department consists of young and energetic faculties. Besides the routine academic work, the faculties are also engaged in research work and present papers in national conferences and seminars. The department enriches the students with higher technical knowledge and develop their personality to sustain in competitive industrial environment. Apart from the above the department is actively functioning in SAE and associated activities. Every year team of students are been selected for SAE SUPRA formula race car construction and ISK Go-Kart.
Vision
Mission
PO'S
PSO'S & PEO'S
HOD'S Message
Laboratories
Vision
Providing high quality technical and professional education to empower the automobile engineers for contributing to global demand.
Mission
PO'S
PSO'S & PEO'S
HOD'S Message
Laboratories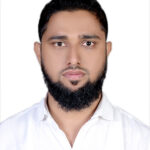 Irshad Shaikh
Assistant Professor (HOD)
Shubham Viju Dhodi
Lecturer
Highest Degree – Dip Engg
Name
Achievement details in 2-3 lines
Name
Achievement details in 2-3 lines
Name
Achievement details in 2-3 lines
Name
Achievement details in 2-3 lines
Name
Achievement details in 2-3 lines
Name
Achievement details in 2-3 lines