Welcome to Diploma Computer Engineering
The Department of Computer Engineering has started Diploma course in the year 2012 with an intake of 60 students. The department has well equipped computer labs installed with latest versions of operating systems, programming tools and high end softwares. Students have access to different database software and compilers like C, C++ and Visual Studio etc. The department has a team of highly experienced and motivated faculty members who are in process of tuning the young minds to make them globally competitive. Through innovative teaching-learning process a teamwork approach and leadership building experience, our students gain vital communication and critical-thinking skills.Our institution provides a platform for the students to enhance their employability skills through Industry Institute Collaboration.
Vision
Mission
PO'S
PSO'S & PEO'S
HOD'S Message
Laboratories
Vision
To achieve academic excellence in Computer Engineering by imparting indepth knowledge to the students.
Mission
PO'S
PSO'S & PEO'S
HOD'S Message
Laboratories
Rosy Pradhan
Senior Lecturer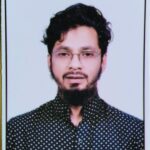 Sarika Prakash Patil
Lecturer
Kautuk Mohite
Lab Assistant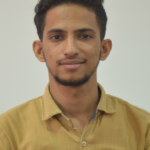 Faizan Shaikh
Lab Assistant
Name
Achievement details in 2-3 lines
Name
Achievement details in 2-3 lines
Name
Achievement details in 2-3 lines
Name
Achievement details in 2-3 lines
Name
Achievement details in 2-3 lines
Name
Achievement details in 2-3 lines